Megabass Vision Oneten Jerkbaits
California Proposition 65 Warning
WARNING: These products may contain chemicals known to the State of California to cause cancer, birth defects, or other reproductive harm.
For more information visit: www.P65Warnings.ca.gov
Once the closely-guarded secret of the pros, the VISION ONETEN quickly became a staple among professional and amateur anglers alike, setting the standard for jerkbait fishing nationwide.
The profile, one-of-a-kind darting action, balancing system and realistic color patterns all contribute to the incredible fish-catching ability of the ONETEN. The tungsten Multi-Way Moving Balancer System (PAT.) not only fuels unparalleled action and huge flash, but also powers bombing casts. This deadly package is finished off with three Megabass original Katsuage Out-Barb treble hooks, designed to increase hookup percentages with superior light-wire penetration.
The ONETEN excels when water temps are between 38 to 70 degrees. During this time (especially from November to April in most U.S. waters), the VISION ONETEN is excellent when fishing points, flats, rocky banks, bluffs, or above submerged grass beds. However, the ONETEN is also deadly around boat docks in the heat of the summer, so it is common to see a ONETEN on the front deck of tournament boats year-round.
The VISION ONETEN is at its best when fished with 6lb. to 15lb. fluoro, with a sweet spot in the 10-12lb range. Line diameter will affect the depth the ONETEN is able to reach, running nearly 7 ft. deep on 6lb. test, to around 4 ft. on 15lb. test.
We suggest fishing the VISION ONETEN on the following Megabass rods: LEVANTE F4.5-70C, OROCHI XX F4.5-68XX, or the F4-68XXS spinning. Each of these models will enable both angler and lure to live up to their fullest potential, and increase overall effectiveness. 
Type: Slow-Float / Suspend
Length:4 1/3"
Weight:1/2oz
Depth: 4-6 ft.
Hooks: #6 Katsuage Out-Barb
28 Models Available
Model
Style
Color
Stock
Price
Qty
0099210001
001
Megabass Sexy Shad
Out of Stock

$24.99

0099210002
002
GP Sexy Shad
Out of Stock

$24.99

0099210003
003
Sexy French Pearl

In Stock:

5+

$24.99

0099210004
004
Gill

In Stock:

5+

$24.99

0099210006
006
Table Rock SP

In Stock:

5+

$24.99

0099210008
008
Ozark Shad

Low Stock:

<5

$24.99

0099210009
009
GG Threadfin Shad

In Stock:

5+

$24.99

0099210010
010
ITO Wakasagi

Low Stock:

<5

$24.99

0099210012
012
GP Pro Blue

In Stock:

5+

$24.99

0099210016
016
HT ITO Tennessee Shad

In Stock:

5+

$24.99

0099210020
020
Elegy Bone

In Stock:

5+

$24.99

0099210021
021
Western Clown

Low Stock:

<5

$24.99

0099210041
041
HT ITO Wakasagi

Low Stock:

<5

$24.99

0099210044
044
GP Stain Reaction

In Stock:

5+

$24.99

0099210046
046
ITO Natural

In Stock:

5+

$24.99

0099210059
059
GP Skeleton Tennessee Shad

In Stock:

5+

$24.99

0099210079
079
GG Tennessee Shad

In Stock:

5+

$24.99

0099210176
176
GG Deadly Black Shad

In Stock:

5+

$24.99

0099210226
226
PM Twilight Chartreuse

In Stock:

5+

$24.99

0099210315
315
GG Trout OB

In Stock:

5+

$24.99

0099210378
378
ITO Clear Laker

In Stock:

5+

$24.99

0099211212
1212
Mat Shad

In Stock:

5+

$24.99

0099240497
497
French Pearl
Out of Stock

$24.99

0099244746
4746
Mat Ayu

In Stock:

5+

$24.99

0099244747
4747
Mat Tennessee Shad

In Stock:

5+

$24.99

0099244748
4748
Mat Pro Blue

In Stock:

5+

$24.99

0099244751
4751
Mat Stain Shad

Low Stock:

<5

$24.99

0099244752
4752
Mat Skeleton Shad

Low Stock:

<5

$24.99
Other Megabass Baits Available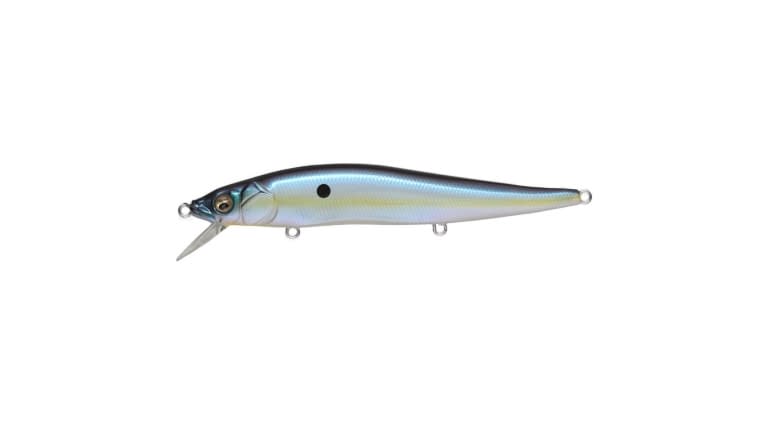 Scroll Image
Error
X items added to your cart