Mepps Bantam Syclops Spinner
California Proposition 65 Warning
WARNING: These products may contain chemicals known to the State of California to cause cancer, birth defects, or other reproductive harm.
For more information visit: www.P65Warnings.ca.gov
Mepps Bantam Syclops were designed to be trolled, cast, drifted or jigged. They can be dressed with a single Mister Twister Exude Corn Niblet, Curly Tail Grub, Exude Roe or live bait. In fact, the Bantam's action increases when the hook is tipped, unlike many other light spoons. The Bantam Syclops is also an ideal trolling spoon when run behind dodgers, a flasher or simply by itself using either downriggers, planer boards, Dipsy or Jet divers. They are also perfect for long lining with or without a little weight. Drift fishermen love the way Bantams flash in current, and ultralite casters love the Bantams enticing side-to-side wobble on the retrieve. Perfect for trolling and light casting. The Mepps Bantam Syclops is especially effective when dressed with live bait, Mister Twister Exude Roe or a single Mister Twister Exude Corn Niblet. Two sizes... #00 (1/16 oz.) or #0 (1/8 oz.) when just a little more weight is needed. Balanced wobble and flash make the Bantam Syclops the perfect choice for trout, kokanee or walleye.
27 Models Available
Model
Style
Color
Weight
Stock
Price
Qty
SY0LP BLP
BLP
Blue Platinum
1/8 oz.

In Stock:

5+

$4.47

SY0LP GL
GL
Glo Lime
1/8oz

Low Stock:

<5

$4.77

SY0LP GW
GW
Glow White
1/8oz

In Stock:

5+

$4.77

SY0LP HC
HC
Hot Chartreuse
1/8oz

In Stock:

5+

$4.57

SY0LP S
S
Silver
1/8 oz.

In Stock:

5+

$4.47

SY0LP SHOC
SHOC
Flame Thrower
1/8 oz.

In Stock:

5+

$4.47

SY0LP SHOL
SHOL
Hot Orange Lime
1/8oz

In Stock:

5+

$4.47

SY0LP SPL
SPL
Hot Pink Lime
1/8oz

In Stock:

5+

$4.47

SY0P BLP
BLP
Blue Platium
1/4oz

In Stock:

5+

$4.47

SY0P S
S
Silver
1/4oz

In Stock:

5+

$4.47

SY00LP BLP
BLP
Blue Platinum
1/16 oz.

In Stock:

5+

$5.47

SY00LP GL
GL
Glo Lime
1/16oz

In Stock:

5+

$4.47

SY00LP GP
GP
Glo Pink
1/16oz

In Stock:

5+

$5.47

SY00LP GW
GW
Glow White
1/16oz

In Stock:

5+

$4.47

SY00LP HC
HC
Hot Chartreuse
1/16oz

In Stock:

5+

$4.27

SY00LP HFT
HFT
Hot Firetiger
1/16 oz.

In Stock:

5+

$5.47

SY00LP HO
HO
Hot Orange
1/16 oz.

In Stock:

5+

$5.47

SY00LP HP
HP
Hot Pink
1/16 oz.

In Stock:

5+

$5.47

SY00LP RBT
RBT
Rainbow Trout
1/16 oz.

In Stock:

5+

$5.47

SY00LP S
S
Silver
1/16 oz.

In Stock:

5+

$5.47

SY00LP SHOC
SHOC
Flame Thrower
1/16 oz.

In Stock:

5+

$5.47

SY00LP SLC
SLC
Monkey
1/16 oz.

In Stock:

5+

$5.47

SY00LP SPL
SPL
Hot Pink Lime
1/16oz

In Stock:

5+

$5.47

SY1P BLP
BLP
Blue Platinum
1/2oz

In Stock:

5+

$4.47

SY1P S
S
Silver
1/2oz

Low Stock:

<5

$4.47

SYOLP G
G
Gold
1/8 oz.

In Stock:

5+

$4.47

SYOOLP G
G
Gold
1/16oz

In Stock:

5+

$4.49
Other Mepps Baits Available
Other Mepps obs-Freshwater Available
Other Mepps Species Available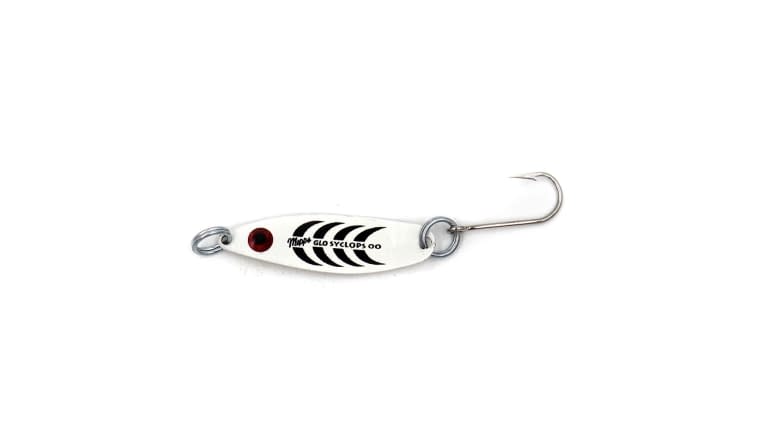 Scroll Image
Error
X items added to your cart