Mepps Aglia Brite Plain Treble Spinners
California Proposition 65 Warning
WARNING: These products may contain chemicals known to the State of California to cause cancer, birth defects, or other reproductive harm.
For more information visit: www.P65Warnings.ca.gov
Every Aglia BRITE component is carefully selected to maximize attraction.
Silver blades are plated with genuine silver.
Gold blades are polished brass.
BRITE bodies provide contrast.
BRITE red or fluorescent strike-attractor bead.
The classic Mepps Aglia is now available with a brightly colored body. No other lure has caught as many record fish as the Mepps Aglia and the Aglia BRITE is sure to continue this tradition.
In addition to the classic Mepps French blade, every Mepps Aglia BRITE features a solid brass brightly-colored, high-visibility body with a durable, chip-resistant finish. There's also a BRITE strike-attractor bead and an extra-sharp VMC hook. Blades are either genuine silver plate or polished brass.

Sizes #0 and #1 are excellent for panfish, small trout, grayling and Arctic char. Sizes #2 and #3 are outstanding for bass, walleye, large trout, salmon and steelhead.
22 Models Available
Model
Style
Color
Size
Stock
Price
Qty
AB1-PKG
PKG
Pink Gold
1/8oz

In Stock:

5+

$3.99

AB1-PKS
PKS
Pink Silver
1/8oz

In Stock:

5+

$3.99

AB1CHG
CHG
Chart Body/Gold Blade
1/8oz

In Stock:

5+

$4.49

AB1CHS
CHS
Chart Body/Silver Blade
1/8oz

In Stock:

5+

$4.49

AB1RDS
RDS
Red Body/Silver Blade
1/8oz

In Stock:

5+

$4.49

AB1SS
SS
Silver Body/Silver Blade
1/8oz

In Stock:

5+

$4.49

AB1WHS
WHS
White Body/Silver Blade
1/8oz

In Stock:

5+

$4.49

AB2-PKG
PKG
Pink Gold
1/6oz

In Stock:

5+

$3.99

AB2-PKS
PKS
Pink Silver
1/6oz

In Stock:

5+

$3.99

AB2BK-S
BK-S
Black Body/Silver Blade
1/6oz

In Stock:

5+

$4.17

AB2CH-G
CH-G
Chart Body/Gold Blade
1/6oz

In Stock:

5+

$4.99

AB2CH-S
CH-S
Chart Body/Silver Blade
1/6oz

In Stock:

5+

$4.99

AB2RD-S
RD-S
Red Body/Silver Blade
1/6oz
Out of Stock

$4.99

AB2S-S
S-S
Silver Body/Silver Blade
1/6oz

In Stock:

5+

$4.99

AB2WH-S
WH-S
White Body/Silver Blade
1/6oz

In Stock:

5+

$4.99

AB3BK-G
BK-G
Black Body/Gold Blade
1/4oz

In Stock:

5+

$4.97

AB3BK-S
BK-S
Black Body/Silver Blade
1/4oz

Low Stock:

<5

$4.17

AB3CH-G
CH-G
Chart Body/Gold Blade
1/4oz

In Stock:

5+

$4.99

AB3CH-S
CH-S
Chart Body/Silver Blade
1/4oz

In Stock:

5+

$4.99

AB3RD-S
RD-S
Red Body/Silver Blade
1/4oz

In Stock:

5+

$4.99

AB3S-S
S-S
Silver Body/Silver Blade
1/4oz

In Stock:

5+

$4.99

AB3WH-S
WH-S
White Body/Silver Blade
1/4oz

In Stock:

5+

$4.99
Other Mepps Baits Available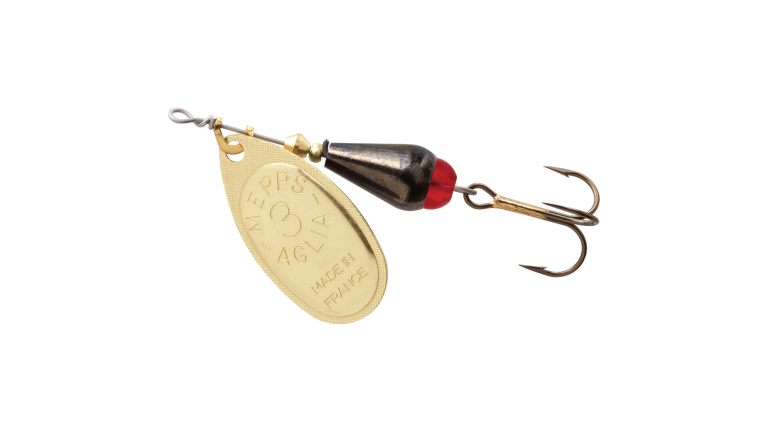 Scroll Image
Error
X items added to your cart