Deps Bullflat
California Proposition 65 Warning
WARNING: These products may contain chemicals known to the State of California to cause cancer, birth defects, or other reproductive harm.
For more information visit: www.P65Warnings.ca.gov
The Deps Bullflat is a soft bluegill-imitation that can be fished in several different ways. It has a bell-shaped tail that vibrates and moves with any movement of the water. Contains crustacean ingredients preferred by predators and 20% of the plastic is an ultra-soft material with high tensile strength. This material also holds hooks solidly and prevents tearing. The Bullflat can be used as a texas rig, no-sinker rig, heavy down shot rig, or even as a chatter bait tail! It's lifelike movement is one-of-a-kind due to its uniquely designed tail.
Features:
4.8" comes in a 4 pack
3.8" and 3" come in a 6 pack
24 Models Available
Model
Style
Color
Length
Weight
Stock
Price
Qty
3BF06
06
Black
3"
1/4oz
Out of Stock
$10.99
3BF12
12
Green Pumpkin
3"
1/4oz
Out of Stock
$10.99
3BF18
18
Blue Melon
3"
1/4oz
Out of Stock
$10.99
3BF28
28
Scuppernong
3"
1/4oz

Low Stock:

<5
$10.99
3BF52
52
Green Pumpkin Chartreuse
3"
1/4oz
Out of Stock
$10.99
3BF114
114
Champagne Pepper / Neon Pearl
3"
1/4oz
Out of Stock
$10.99
3BF115
115
Green Pumpkin Purple
3"
1/4oz
Out of Stock
$10.99
3BF124
124
Watermelon / Light Watermelon Blue Flake
3"
1/4oz
Out of Stock
$10.99
38BF06
06
Black
3.8"
1/2oz
Out of Stock
$11.50
38BF12
12
Green Pumpkin
3.8"
1/2oz
Out of Stock
$11.50
38BF18
18
Blue Melon
3.8"
1/2oz
Out of Stock
$11.50
38BF28
28
Scuppernong
3.8"
1/2oz
Out of Stock
$11.50
38BF52
52
Green Pumpkin Chartreuse
3.8"
1/2oz
Out of Stock
$11.50
38BF114
114
Champagne Pepper / Neon Pearl
3.8"
1/2oz
Out of Stock
$11.50
38BF115
115
Green Pumpkin Purple
3.8"
1/2oz

Low Stock:

<5
$11.50
38BF124
124
Watermelon / Light Watermelon Blue Flake
3.8"
1/2oz

Low Stock:

<5
$11.50
48BF06
06
Black
4.8"
1oz
Out of Stock
$11.99
48BF12
12
Green Pumpkin
4.8"
1oz
Out of Stock
$11.99
48BF18
18
Blue Melon
4.8"
1oz

In Stock:

5+
$11.99
48BF28
28
Scuppernong
4.8"
1oz

In Stock:

5+
$11.99
48BF52
52
Green Pumpkin Chartreuse
4.8"
1oz

In Stock:

5+
$11.99
48BF114
114
Champagne Pepper / Neon Pearl
4.8"
1oz

In Stock:

5+
$11.99
48BF115
115
Green Pumpkin Purple
4.8"
1oz
Out of Stock
$11.99
48BF124
124
Watermelon / Light Watermelon Blue Flake
4.8"
1oz
Out of Stock
$11.99
Other Deps Baits Available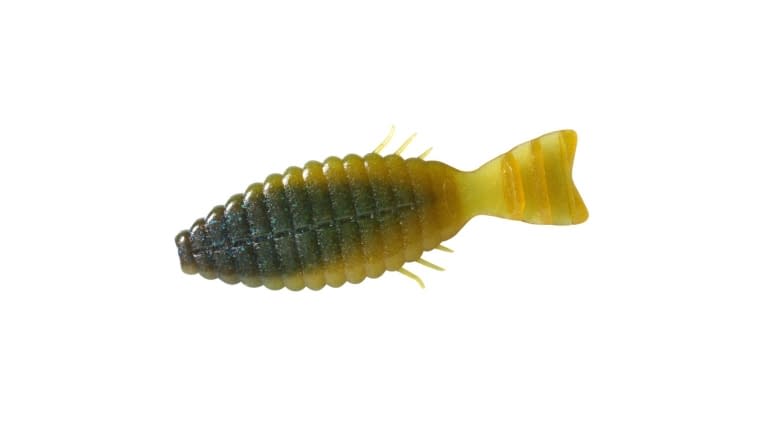 Scroll Image