Deps Bullflat
California Proposition 65 Warning
WARNING: These products may contain chemicals known to the State of California to cause cancer, birth defects, or other reproductive harm.
For more information visit: www.P65Warnings.ca.gov
A soft bluegill-imitation that can be fished in several different ways. The bluegill lives everywhere from small ponds to rivers or large reservoirs and bass feed on them anywhere they coexist. The "Bull Flat" was made to have the same and profile of a bluegill and casts great. It has a bellow-shaped tail that vibrates and moves with any movement of the water. The arms also cause vibration and look just like the fins of a bluegill.
5.8inch (4 /pack) 1.6oz – Recommended offset hook: #7/0
4.8inch (4 / pack) 1oz – Recommended offset hook: #5/0
3.8inch (6 / pack) – 1 / 2oz – Recommended offset hook: # 4/0
3inch (6 / pack) 1 / 4oz – Recommended offset hook: # 1 to # 2/0
2inch (10 / pack) 1 / 16oz – Recommended hooks: Offset hooks # 4 to # 6
42 Models Available
Model
Style
Color
Length
Weight
Stock
Price
Qty
3BF06
06
Black
3"
1/4oz

In Stock:

5+

$10.99

3BF11
11
Watermelon Blue Flake
3"
1/4oz

In Stock:

5+

$10.99

3BF12
12
Green Pumpkin
3"
1/4oz

Low Stock:

<5

$10.99

3BF18
18
Blue Melon
3"
1/4oz
Out of Stock

$10.99

3BF28
28
Scuppernong
3"
1/4oz

In Stock:

5+

$10.99

3BF52
52
Green Pumpkin Chartreuse
3"
1/4oz

In Stock:

5+

$10.99

3BF64
64
Bluegill
3"
1/4oz

In Stock:

5+

$10.99

3BF114
114
Champagne Pepper / Neon Pearl
3"
1/4oz

In Stock:

5+

$10.99

3BF115
115
Green Pumpkin Purple
3"
1/4oz

In Stock:

5+

$10.99

3BF124
124
Watermelon / Light Watermelon Blue Flake
3"
1/4oz
Out of Stock

$10.99

38BF06
06
Black
3.8"
1/2oz

Low Stock:

<5

$11.50

38BF11
11
Watermelon Blue Flake
3.8"
1/2oz
Out of Stock

$11.49

38BF12
12
Green Pumpkin
3.8"
1/2oz
Out of Stock

$11.50

38BF18
18
Blue Melon
3.8"
1/2oz
Out of Stock

$11.50

38BF28
28
Scuppernong
3.8"
1/2oz
Out of Stock

$11.50

38BF51
51
Green Pumpkin Orange
3.8"
1/2oz
Out of Stock

$11.49

38BF52
52
Green Pumpkin Chartreuse
3.8"
1/2oz
Out of Stock

$11.50

38BF64
64
Bluegill
3.8"
1/2oz
Out of Stock

$11.49

38BF114
114
Champagne Pepper/ Neon Pearl
3.8"
1/2oz
Out of Stock

$11.50

38BF115
115
Green Pumpkin Purple & Green Flake
3.8"
1/2oz
Out of Stock

$11.50

38BF124
124
Watermelon / Light Watermelon Blue Flake
3.8"
1/2oz
Out of Stock

$11.50

38BF145
145
Cherry Grape
3.8"
1/2oz

In Stock:

5+

$11.49

48BF06
06
Black
4.8"
1oz

Low Stock:

<5

$11.99

48BF11
11
Watermelon Blue Flake
4.8"
1oz
Out of Stock

$11.99

48BF12
12
Green Pumpkin
4.8"
1oz
Out of Stock

$11.99

48BF18
18
Blue Melon
4.8"
1oz
Out of Stock

$11.99

48BF28
28
Scuppernong
4.8"
1oz

Low Stock:

<5

$11.99

48BF51
51
Green Pumpkin Orange
4.8"
1oz

In Stock:

5+

$11.99

48BF52
52
Green Pumpkin Chartreuse
4.8"
1oz
Out of Stock

$11.99

48BF64
52
Bluegill
4.8"
1oz

Low Stock:

<5

$11.99

48BF114
114
Champagne Pepper / Neon Pearl
4.8"
1oz
Out of Stock

$11.99

48BF115
115
Green Pumpkin Purple
4.8"
1oz
Out of Stock

$11.99

48BF124
124
Watermelon / Light Watermelon Blue Flake
4.8"
1oz
Out of Stock

$11.99

48BF145
145
Cherry Grape
4.8"
1oz

Low Stock:

<5

$11.99

58BF02
02
Watermelon Seed
5.8"
1.6oz

In Stock:

5+

$11.99

58BF07
07
Black Blue Flake
5.8"
1.6oz

In Stock:

5+

$11.99

58BF12
12
Green Pumpkin
5.8"
1.6oz

In Stock:

5+

$11.99

58BF28
28
Scuppernong
5.8"
1.6oz
Out of Stock

$11.99

58BF30
30
Watermelon Red Flake
5.8"
1.6oz
Out of Stock

$11.99

58BF114
114
Champagne Pepper/ Neon Peal
5.8"
1.6oz
Out of Stock

$11.99

58BF115
115
Green Pumpkin Purple & Green Flake
5.8"
1.6oz

In Stock:

5+

$11.99

58BF123
123
Green Pumpkin Blue/ Smoke Blue
5.8"
1.6oz

In Stock:

5+

$11.99
Other Deps Baits Available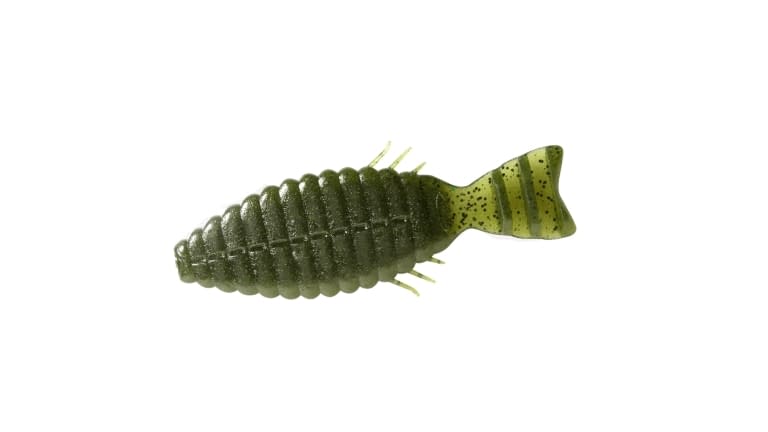 Scroll Image
Error
X items added to your cart