Thomas Buoyant Spoon
California Proposition 65 Warning
WARNING: These products may contain chemicals known to the State of California to cause cancer, birth defects, or other reproductive harm.
For more information visit: www.P65Warnings.ca.gov
The Thomas Buoyant minnow is unsurpassed as one deadly trout and salmon lure!  First issued a U.S. patent in 1946, the Buoyant is an erratic-action wobbler that imitates the darting motion of a frantic, fleeing baitfish.  This action, combined with jewelry-quality finishes, creates a spoon that entices even the wariest of trout or salmon, and many other types of game fish, into striking.  Our largest 5/8 oz. size is especially deadly on northern pike!  It is important to use a moderately slow retrieve or troll speed for the Buoyant to achieve its most effective action.  An occasional sharp twitch of the rod tip can really draw hard strikes!  Cast or trolled, deep or shallow, the Thomas Buoyant has been a favorite of successful anglers for over sixty-five years! Made in the U.S.A.
35 Models Available
Model
Style
Color
Size
Stock
Price
Qty
T101-B
B
Black
1/6 oz

Low Stock:

<5

$4.19

T101-BDF
BDF
Black Dot Frog
1/6 oz

In Stock:

5+

$4.19

T101-CH
CH
Chartreuse
1/6 oz

Low Stock:

<5

$4.19

T101-FR
FR
Fluorescent Red
1/6 oz

In Stock:

5+

$4.19

T101-FRG
FRG
Red Dot Frog
1/6 oz
Out of Stock

$4.19

T101-FT
FT
Firetiger
1/6 oz
Out of Stock

$4.19

T101-G
G
Gold
1/6 oz

In Stock:

5+

$4.19

T101-GR
GR
Gold and Red
1/6 oz

In Stock:

5+

$4.19

T101-HFP
HFP
Hot Flash Pink
1/6 oz

Low Stock:

<5

$4.19

T101-N
N
Nickel
1/6 oz

Low Stock:

<5

$4.19

T101-PCH
PCH
Perch
1/6 oz

Low Stock:

<5

$4.19

T101-PD
PD
Pearl/Dots
1/6 oz

In Stock:

5+

$4.19

T101-RT
RT
Rainbow Trout
1/6 oz

In Stock:

5+

$4.19

T101-SB
SB
Silver and Blue
1/6 oz

In Stock:

5+

$4.19

T101-WM
WM
Watermelon
1/6 oz
Out of Stock

$4.19

T101BT
BT
Brown Trout
1/6 oz

In Stock:

5+

$4.19

T101C
C
Copper
1/6 oz

In Stock:

5+

$4.19

T102-B
B
Black
1/4 oz

Low Stock:

<5

$4.49

T102-BDF
BDF
Black Dot Frog
1/4 oz

In Stock:

5+

$4.49

T102-BT
BT
Brown Trout
1/4 oz

In Stock:

5+

$4.49

T102-C
C
Copper
1/4 oz

In Stock:

5+

$4.49

T102-CH
CH
Chartreuse
1/4 oz

Low Stock:

<5

$4.49

T102-FR
FR
Fluorescent Red
1/4 oz

In Stock:

5+

$4.49

T102-FRG
FRG
Red Dot Frog
1/4 oz

In Stock:

5+

$4.49

T102-FT
FT
Firetiger
1/4 oz

In Stock:

5+

$4.49

T102-G
G
Gold
1/4 oz

In Stock:

5+

$4.49

T102-GR
GR
Gold and Red
1/4 oz

Low Stock:

<5

$4.49

T102-HFP
HFP
Hot Flash Pink
1/4 oz

In Stock:

5+

$4.49

T102-N
N
Nickel
1/4 oz

In Stock:

5+

$4.49

T102-PCH
PCH
Perch
1/4 oz

Low Stock:

<5

$4.49

T102-PD
PD
Pearl/Dots
1/4 oz

Low Stock:

<5

$4.49

T102-RT
RT
Rainbow Trout
1/4 oz

In Stock:

5+

$4.49

T102-SB
SB
Silver and Blue
1/4 oz

In Stock:

5+

$4.49

T102-WM
WM
Watermelon
1/4 oz
Out of Stock

$4.49

T104FRG
FRG
Red Dot Frog
1/2 oz
Out of Stock

$4.97
Other Thomas Baits Available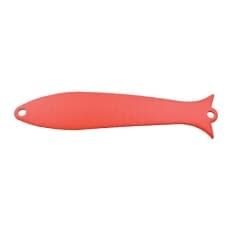 Thomas Speedy Shiner
$4.99 - $5.49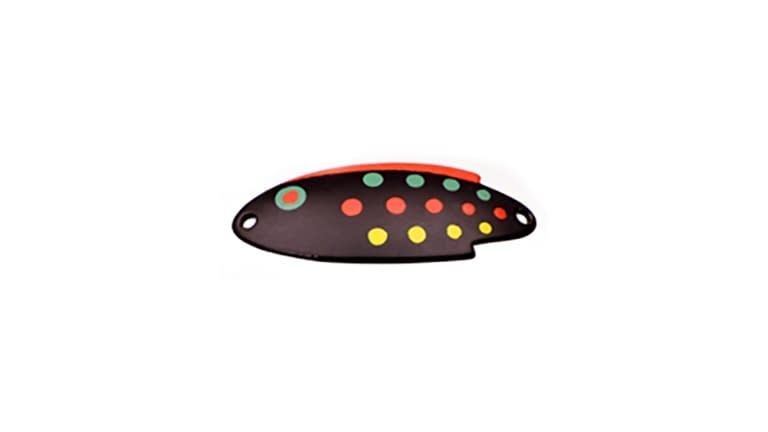 Scroll Image
Error
X items added to your cart