Yo-Zuri 3DB Twitchbait
California Proposition 65 Warning
WARNING: These products may contain chemicals known to the State of California to cause cancer, birth defects, or other reproductive harm.
For more information visit: www.P65Warnings.ca.gov
Lipless Twitch Baits are a proven style for the inshore saltwater market and now Yo-Zuri has introduced a version designed specifically for the Bass market. The same action that has caught fish all over the world but with black nickel hooks and split rings and color schemes choose by our top MLF and BASS Elite pros for the US Bass market. It features Yo-Zuri's patented 3D internal prism and painted finishes that never chip or wear off. Slow sinking with a seductive wobble on a straight retrieve and a quick darting and flashing action on a twitch and pause retrieve. The deep body mirrors shad, bluegill or herring. 2 sizes: 3-1/2" (9/16oz), 4-3/8" (1oz) and patterns that are a combination of painted, translucent and 3D prism finishes.
20 Models Available
| Model | Style | Color | Length | Stock | Price | Qty |
| --- | --- | --- | --- | --- | --- | --- |
| R1447 BN | BN | Bone | 3 1/2" | Out of Stock | $9.99 | |
| R1447 GHPB | GHPB | Ghost Pro Blue | 3 1/2" | Out of Stock | $9.99 | |
| R1447 GSPS | GSPS | Ghost Pearl Shad | 3 1/2 | Out of Stock | $9.99 | |
| R1447 GSSH | GSSH | Ghost Sexy Shad | 3 1/2" | Out of Stock | $9.99 | |
| R1447 GZSH | GZSH | Ghost Gizzard Shad | 3 1/2" | Out of Stock | $9.99 | |
| R1447 PSBL | PSBL | Prism Silver Black | 3 1/2" | Out of Stock | $9.99 | |
| R1447 PSH | PSH | Prism Shad | 3 1/2" | Out of Stock | $9.99 | |
| R1447 PSSH | PSSH | Prism Sexy Shad | 3 1/2" | Out of Stock | $9.99 | |
| R1447 RBG | RBG | Real Bluegill | 3 1/2" | Out of Stock | $9.99 | |
| R1447 RGZS | RGZS | Real Gizzard Shad | 3 1/2" | Out of Stock | $9.99 | |
| R1448 BN | BN | Bone | 4 3/8" | Out of Stock | $9.99 | |
| R1448 GHPB | GHPB | Ghost Pro Blue | 4 3/8" | Out of Stock | $9.99 | |
| R1448 GSPS | GSPS | Ghost Pearl Shad | 4 3/8" | Out of Stock | $9.99 | |
| R1448 GSSH | GSSH | Ghost Sexy Shad | 4 3/8" | Out of Stock | $9.99 | |
| R1448 GZSH | GZSH | Ghost Gizzard Shad | 4 3/8" | Out of Stock | $9.99 | |
| R1448 PSBL | PSBL | Prism Silver Black | 4 3/8" | Out of Stock | $9.99 | |
| R1448 PSH | PSH | Prism Shad | 4 3/8" | Out of Stock | $9.99 | |
| R1448 PSSH | PSSH | Prism Sexy Shad | 4 3/8" | Out of Stock | $9.99 | |
| R1448 RBG | RBG | Real Bluegill | 4 3/8" | Out of Stock | $9.99 | |
| R1448 RGZS | RBG | Real Gizzard Shad | 4 3/8" | Out of Stock | $9.99 | |
Other Yo-Zuri NEW Available
Other Yo-Zuri Baits Available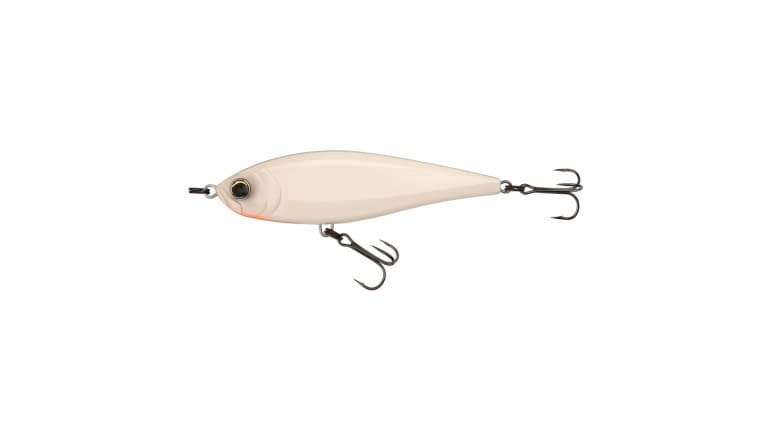 Scroll Image
Error
X items added to your cart