WooDream Lures No-Name Crank Flat #1/0
California Proposition 65 Warning
WARNING: These products may contain chemicals known to the State of California to cause cancer, birth defects, or other reproductive harm.
For more information visit: www.P65Warnings.ca.gov
The third in the No Name Crank series. Following the no-name crank & surface that has been supported by many people, the long-awaited flat side type. Inheriting the high buoyancy Barcelona body, the body shape also helps to realize a strong flushing action. The dive ability that covers up to the middle range is not easily affected by the season and area, and it is certain to be a regular member of your tackle box. Of course, like the No Name Crank, it is "Handmade in Japan".
Size: 2.25"
Weight: 5/16oz 
A: Intense flushing action caused by the adoption of body high float balsa and the flat side shape.
B: Hook
The potential of "Cultiva ST-41TN" is heavy wire, short shank, and curve point.
C: Weights Uses
environmentally friendly tungsten weights. By concentrating the weight, the action unique to the Barcelona body is further enhanced.
D: Lip
shape and setting to keep the middle range in a stable swim.
E: Eye
Adopting a horizontal eye eliminates entanglement between hooks and lips. In addition, the rampage of the hook due to wide action is also minimized.
F: High wave rolling action The high wave
created by the wide roll of the flat body appeals to muddy water and big bass in a wide area.
G: Hyper Flushing
Flat balsa body + low center of gravity weight realizes hyper flushing that switches to bite mode.
3 Models Available
Other WooDream Baits Available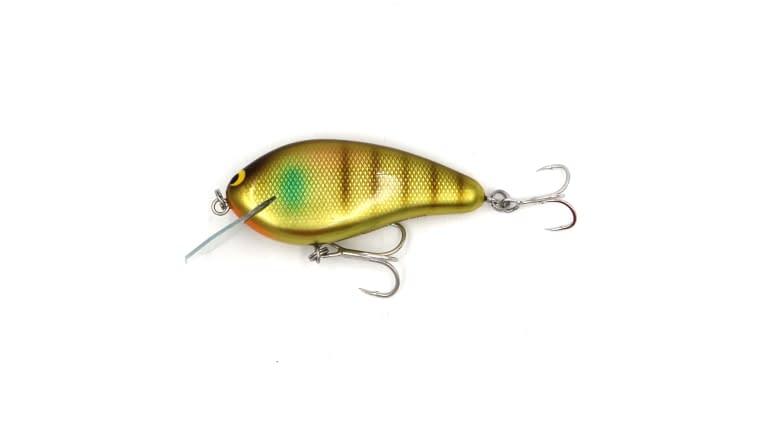 Scroll Image