Wigston's Lures Tasmanian Devil
California Proposition 65 Warning
WARNING: These products may contain chemicals known to the State of California to cause cancer, birth defects, or other reproductive harm.
For more information visit: www.P65Warnings.ca.gov
The Tasmanian Devil Lure consists of a hollow, weighted, torpedo-shaped central core surrounded with plastic including curved wings out each side. A wire loop with hook coupled is be fitted through the core. Various patterns, colors and designs are available on the exterior.
One Per Package. (Image is Front/Back)
39 Models Available
Model
Style
Color
Weight
Stock
Price
Qty
WL1BR-7
BR
Bloody Ripper
1/4 oz.
Out of Stock

$6.49

WL1FLP-7
FLP
UV Luminous Pink
1/4 oz.

Low Stock:

<5

$6.49

WL1Y82-7
Y82
Canberra Killer
1/4 oz.

Low Stock:

<5

$6.49

WL2BR-13
BR
Bloody Ripper
7/16 oz.

Low Stock:

<5

$6.49

WL2FLP-13
FLP
UV Luminous Pink
7/16 oz.

In Stock:

5+

$6.49

WL2Y82-13
Y82
Canberra Killer
7/16 oz.
Out of Stock

$6.49

WL1013-7
13
Predator
1/4 oz.

In Stock:

5+

$6.49

WL1029-7
29
Silver Bullet
1/4 oz.

In Stock:

5+

$6.49

WL1036-7
36
Yellow Wings
1/4 oz.

In Stock:

5+

$6.49

WL1045-7
45
Rainbow Trout
1/4 oz.

In Stock:

5+

$6.49

WL1046-7
46
Brown Trout
1/4 oz.

In Stock:

5+

$6.49

WL1047-7
47
Fire Tiger
1/4 oz.

In Stock:

5+

$6.49

WL1050-7
50
Frog
1/4 oz.

In Stock:

5+

$6.49

WL1051-7
51
Xmas Tree
1/4 oz.

In Stock:

5+

$6.49

WL1055-7
55
Pink Panther
1/4 oz.

In Stock:

5+

$6.49

WL1450-7
1450
Spotted Rainbow
1/4 oz.

In Stock:

5+

$6.49

WL2013-13
13
Predator
7/16 oz.

In Stock:

5+

$6.49

WL2029-13
29
Silver Bullet
7/16 oz.

Low Stock:

<5

$6.49

WL2036-13
36
Yellow Wings
7/16 oz.

Low Stock:

<5

$6.49

WL2045-13
45
Rainbow Trout
7/16 oz.
Out of Stock

$6.49

WL2046-13
46
Brown Trout
7/16 oz.

In Stock:

5+

$6.49

WL2047-13
47
Fire Tiger
7/16 oz.

Low Stock:

<5

$6.49

WL2050-13
50
Frog
7/16 oz.

Low Stock:

<5

$6.49

WL2051-13
51
Xmas Tree
7/16 oz.

In Stock:

5+

$6.49

WL2055-13
55
Pink Panther
7/16 oz.

In Stock:

5+

$6.49

WL3045-26
45
Rainbow Trout
1 oz.

Low Stock:

<5

$7.49

WL3046-26
46
Brown Trout
1 oz.

In Stock:

5+

$6.97

WL3047-26
47
Fire Tiger
1 oz.

In Stock:

5+

$7.49

WL3055-26
55
Pink Panther
1 oz.

Low Stock:

<5

$7.49

WL6045-20
45
Rainbow Trout
1/2 oz.

Low Stock:

<5

$7.49

WL6046-20
46
Brown Trout
1/2 oz.

In Stock:

5+

$7.49

WL6047-20
47
Fire Tiger
1/2 oz.

In Stock:

5+

$7.49

WL6055-20
55
Pink Panther
1/2 oz.

In Stock:

5+

$7.49

WL10107-7
107
TJ Special
1/4 oz.

In Stock:

5+

$6.49

WL10112-7
112
Bleeding Frog
1/4 oz.

In Stock:

5+

$6.49

WL10129-7
129
Pink My Frog
1/4 oz.

In Stock:

5+

$6.49

WL20107-13
107
TJ Special
7/16 oz.

In Stock:

5+

$6.49

WL20112-13
112
Bleeding Frog
7/16 oz.

In Stock:

5+

$6.49

WL20129-13
129
Pink My Frog
7/16 oz.

In Stock:

5+

$6.49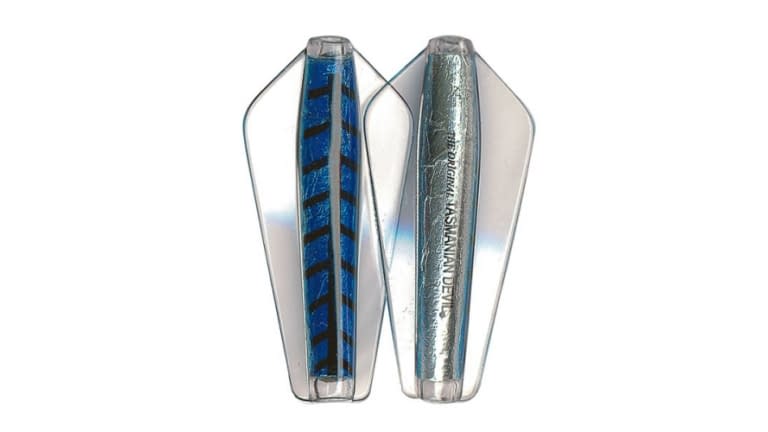 Scroll Image
Error
X items added to your cart