Offering an innovative solution to nail weights and insert sinkers, - simply screw the Voss Twisted Weight in to the end of your bait for a tantalizing nose-down-tail-up presentation on a wacky rig. The Voss Twisted Weight also provides a darting action as you work it in and around cover, and its screw keeper design means it will stay more secure to your bait than other insert weights.
4 Models Available
Other Voss Terminal Tackle Available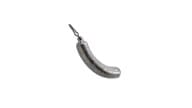 Voss Drop Shot Weight
$2.49 - $2.69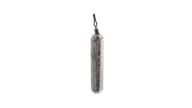 Voss Straight Finesse Drop Shot Weight
$2.29 - $8.99
Scroll Image
Error
added to your cart
Total items in cart:
Free Shipping
With $50.00 minimum purchase.