Strike King Thunder Cricket Vibrating Jig
California Proposition 65 Warning
WARNING: These products may contain chemicals known to the State of California to cause cancer, birth defects, or other reproductive harm.
For more information visit: www.P65Warnings.ca.gov
Bladed swim jigs belong in every bass angler's arsenal. Take a tip from the pros, and put a Strike King® Thunder Cricket Swimjig on top. This meticulously configured premium jig took high honors during extensive testing by the Strike King Pro Team, and is now showing up in tournament boxes wherever bass swim. Its innovative design uses strictly top-line components and provides maximum swimming action, flash, and thump, with a superior hookup ratio. Fished fast or slow, up high or down deep, the Strike King Thunder Cricket Swimjig is sure to become your go-to swimmer when conditions are right.
41 Models Available
Model
Style
Color
Weight
Stock
Price
Qty
TCVSJ12-2
2
Black Blue
1/2 oz

In Stock:

5+

$13.99

TCVSJ12-3
3
Chartreuse White
1/2 oz

In Stock:

5+

$13.99

TCVSJ12-10
10
White
1/2 oz

In Stock:

5+

$13.99

TCVSJ12-108
108
Blue Craw
1/2 oz

In Stock:

5+

$13.99

TCVSJ12-135
135
Falcon Lake Craw
1/2 oz

In Stock:

5+

$13.99

TCVSJ12-234
234
Bluegill
1/2 oz

In Stock:

5+

$13.99

TCVSJ12-465
465
Green Pumpkin
1/2 oz

In Stock:

5+

$13.99

TCVSJ12-786
786
Bruiser
1/2 oz

In Stock:

5+

$13.99

TCVSJ12-832
832
Black Widow
1/2 oz

In Stock:

5+

$13.99

TCVSJ12-873
873
Chartreuse Blue Glimmer
1/2 oz

In Stock:

5+

$13.99

TCVSJ12-900
900
Fire Craw
1/2 oz

In Stock:

5+

$13.99

TCVSJ34-2
2
Black Blue
3/4 oz

In Stock:

5+

$13.99

TCVSJ34-3
3
Chartreuse White
3/4 oz

In Stock:

5+

$13.99

TCVSJ34-10
10
White
3/4 oz

Low Stock:

<5

$13.99

TCVSJ34-108
108
Blue Craw
3/4 oz

In Stock:

5+

$13.99

TCVSJ34-135
135
Falcon Lake Craw
3/4 oz

In Stock:

5+

$13.99

TCVSJ34-234
234
Bluegill
3/4 oz

In Stock:

5+

$13.99

TCVSJ34-465
465
Green Pumpkin
3/4 oz

In Stock:

5+

$13.99

TCVSJ34-786
786
Bruiser
3/4 oz

In Stock:

5+

$13.99

TCVSJ34-832
832
Black Widow
3/4 oz

In Stock:

5+

$13.99

TCVSJ38-2
2
Black Blue
3/8 oz

In Stock:

5+

$13.99

TCVSJ38-3
3
Chartreuse White
3/8 oz

In Stock:

5+

$13.99

TCVSJ38-10
10
White
3/8 oz

In Stock:

5+

$13.99

TCVSJ38-108
108
Blue Craw
3/8 oz

In Stock:

5+

$13.99

TCVSJ38-135
135
Falcon Lake Craw
3/8 oz

In Stock:

5+

$13.99

TCVSJ38-234
234
Bluegill
3/8 oz

Low Stock:

<5

$13.99

TCVSJ38-465
465
Green Pumpkin
3/8 oz

In Stock:

5+

$13.99

TCVSJ38-786
786
Bruiser
3/8 oz

In Stock:

5+

$13.99

TCVSJ38-832
832
Black Widow
3/8 oz

In Stock:

5+

$13.99

TCVSJ38-873
873
Chartreuse Blue Glimmer
3/8 oz

In Stock:

5+

$13.99

TCVSJ38-900
900
Fire Craw
3/8 oz

In Stock:

5+

$13.99

TCVSJ58-2
2
Black Blue
5/8 oz

In Stock:

5+

$13.99

TCVSJ58-3
3
Chartreuse White
5/8 oz

In Stock:

5+

$13.99

TCVSJ58-10
10
White
5/8 oz

In Stock:

5+

$13.99

TCVSJ58-108
108
Blue Craw
5/8 oz

In Stock:

5+

$13.99

TCVSJ58-135
135
Falcon Lake Craw
5/8 oz

In Stock:

5+

$13.99

TCVSJ58-234
234
Bluegill
5/8 oz

In Stock:

5+

$13.99

TCVSJ58-465
465
Green Pumpkin
5/8 oz

In Stock:

5+

$13.99

TCVSJ58-786
786
Bruiser
5/8 oz

In Stock:

5+

$13.99

TCVSJ58-832
832
Black Widow
5/8 oz

In Stock:

5+

$13.99

TCVSJ58-873
873
Chartreuse Blue Glimmer
5/8 oz

In Stock:

5+

$13.99
Other Strike King Baits Available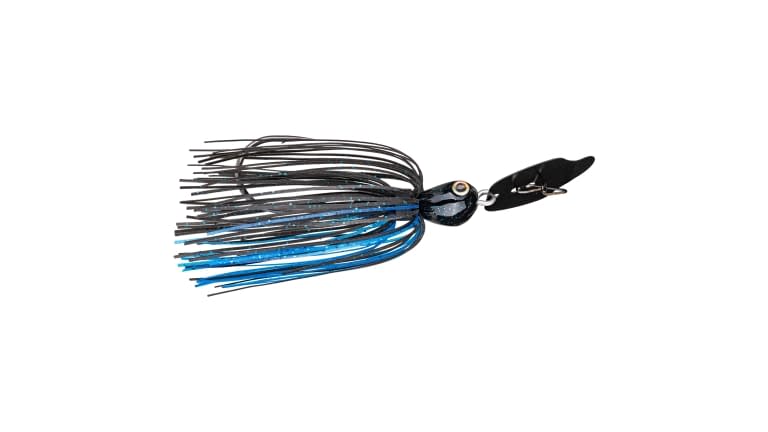 Scroll Image
Error
X items added to your cart