Konezone Trolling Flashers
California Proposition 65 Warning
WARNING: These products may contain chemicals known to the State of California to cause cancer, birth defects, or other reproductive harm.
For more information visit: www.P65Warnings.ca.gov
KoneZone Fishing Flashers are designed for troll fishermen everywhere and features the ground-breaking shape of the KoneZone which produces a long flash with a slow roll for unmatched performance. KoneZone offers sizes and colors to cover everything from kokanee to ocean salmon and halibut. Made in the USA and designed by expert fishermen, Konezone trolling flashers will help fishermen like you catch limits daily.
38 Models Available
Model
Style
Color
Size
Stock
Price
Qty
00761
SP
Spider
6"

Low Stock:

<5

$8.97

KZ00010
AS
Anchovy Sparkle
4"
Out of Stock

$9.99

KZ00012
AS
Anchovy Sparkle
7.5"

In Stock:

5+

$15.99

KZ00041
CHCI
Chartreuse UV Silver
7.5''

In Stock:

5+

$15.99

KZ00059
CW
Watermelon Chrome
4"
Out of Stock

$12.99

KZ00060
CW
Chrome Watermelon
6"

In Stock:

5+

$15.99

KZ00061
CW
Chrome Watermelon
7.5"

In Stock:

5+

$16.99

KZ00086
GGUVS
Ghost UV Silver
7.5"

In Stock:

5+

$15.99

KZ00118
ULT
Ultramo UV
4"

Low Stock:

<5

$9.99

KZ00185
GUVS
Ghost UV Silver
4"

In Stock:

5+

$9.99

KZ00186
GUVS
Ghost UV/ Cracked Ice Silver
6"

In Stock:

5+

$13.99

KZ00200
RHS
Red Hot UV Silver
4"

In Stock:

5+

$9.99

KZ00201
RHS
Red Hot UV Silver
6"

In Stock:

5+

$13.99

KZ00202
RHS
Red Hot UV Cracked Ice Silver
7.5"

In Stock:

5+

$15.99

KZ00219
GGUVS
Guide Green UV Silver
4"

In Stock:

5+

$9.99

KZ00220
GGUVS
Guide Green UV Silver
6"

In Stock:

5+

$13.99

KZ00221
GGUVS
Guide Green UV Silver
7.5"

In Stock:

5+

$15.99

KZ00223
AS
Anchovy Sparkle
6"
Out of Stock

$13.99

KZ00252
GGW
Watermelon
4"
Out of Stock

$9.99

KZ00253
W
Watermelon
6"
Out of Stock

$13.99

KZ00254
W
Watermelon
7.5"

In Stock:

5+

$15.99

KZ00296
CHCI
Chartreuse Cracked Ice Silver
4"

In Stock:

5+

$9.99

KZ00297
GGUVS
Chartreuse UV Silver
6"

In Stock:

5+

$13.99

KZ00407
P
Phoenix
4"

In Stock:

5+

$9.99

KZ00408
P
Phoenix
6"

In Stock:

5+

$13.99

KZ00409
P
Phoenix
7.5"

In Stock:

5+

$15.99

KZ00440
BLND
Blender
4"

In Stock:

5+

$12.99

KZ00441
BLND
Blender
6"

In Stock:

5+

$15.99

KZ00442
BLND
Blender
7.5"

In Stock:

5+

$16.99

KZ00650
GME
Giv M Ell
4"

In Stock:

5+

$9.99

KZ00651
GME
Giv M Ell
6"

In Stock:

5+

$13.99

KZ00652
GME
Giv M Ell
7.5"

In Stock:

5+

$15.99

KZ00661
CDYS
Candy Store
4"

In Stock:

5+

$9.99

KZ00662
CDYS
Candy Store
6"

In Stock:

5+

$13.99

KZ00663
CDYS
Candystore
7.5"

In Stock:

5+

$15.99

KZ00850
OCT
Octane
4"

In Stock:

5+

$9.99

KZ00851
OCT
Octane
6"

In Stock:

5+

$13.99

KZ00852
OCT
Octane
7.5"

In Stock:

5+

$15.99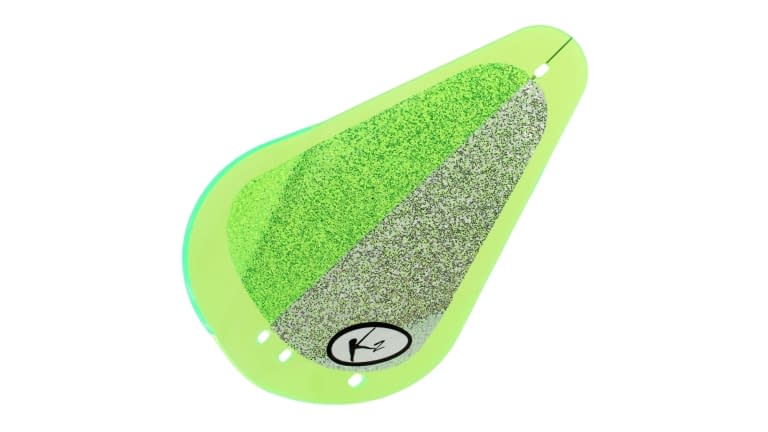 Scroll Image
Error
X items added to your cart