Hot Spot Apex "Salmon Killer" Lures
California Proposition 65 Warning
WARNING: These products may contain chemicals known to the State of California to cause cancer, birth defects, or other reproductive harm.
For more information visit: www.P65Warnings.ca.gov
The 4.5 Apex is a banana shaped trolling lure designed for saltwater Salmon trolling applications. The 4.5 Apex (named for it's 4.5" size), from Hot Spot Lures, is one of the most popular Salmon trolling lures on the market today due to the vibrating and spinning action at any applicable trolling speed. The Apex is a very easy lure to use - it can be trolled alone or with a flasher and still achieves the desired action and ultimately the desired results. The 4.5 Apex comes stock rigged up with 72" of a 25lb monofilament leader line, 4 bead chain swivel and a 4/0 siwash hook. This 4.5" Apex model is a great choice when trolling for chinook and coho alike rigged by itself or behind a flasher - the suggested trolling speed for the 4.5 model is 2.8 to 4.0mph. While early in the year fishermen find their best success using the 3.0 model, as the season progresses most anglers begin to switch over to the 4.5" in order to match the change in primary forage. Early season crill give way to the bait fish, such as herring, and consequently, the fish focus their efforts on bigger meals. The Hot Spot Apex 4.5 Salmon Killer is 4.5" in length and we offer it in a vast array of color options to suit any fisherman's needs.
45 Models Available
Model
Style
Color
Size
Stock
Price
Qty
A5-075
075
Chartreuse
4.5"

In Stock:

5+

$7.99

A5-079
079
Dark Green Pearl
4.5"

In Stock:

5+

$7.99

A5-082
082
Blue Pearl
4.5"

In Stock:

5+

$7.99

A5-083
083
Black Pearl
4.5"

In Stock:

5+

$7.99

A5-130
130
Jellyfish UV
4.5"

In Stock:

5+

$7.99

A5-131
131
Purple Haze UV
4.5"
Out of Stock

$7.99

A5-139
139
Orange Haze UV
4.5"

In Stock:

5+

$7.99

A5-156
156
Mother Of Pearl
4.5"

In Stock:

5+

$7.99

A5-157R
157R
Wonder Bread
4.5"

In Stock:

5+

$7.99

A5-304
304
Black N' White
4.5"
Out of Stock

$7.99

A5-374
374
Chrome/Green Scale
4.5"
Out of Stock

$7.99

A5-375R
375R
Monkey
4.5"

In Stock:

5+

$7.99

A5-384
384
Chrome/Blue Scale
4.5"
Out of Stock

$7.99

A5-402
402
Blue Melon
4.5"
Out of Stock

$7.99

A5-409R
409R
Watermelon
4.5"

In Stock:

5+

$7.99

A5-409RG
409RG
Watermelon Glow
4.5"

In Stock:

5+

$7.99

A5-409UV
409UV
Watermelon UV
4.5"

In Stock:

5+

$7.99

A5-415
415
Pilchard
4.5"

In Stock:

5+

$7.99

A5-419R
419R
Oil
4.5"

In Stock:

5+

$7.99

A5-420
420
Doom
4.5"

In Stock:

5+

$7.99

A5-421
421
Chrome/Blue Green Mist
4.5"

In Stock:

5+

$7.99

A5-457R
457R
Glitter Melon
4.5"

In Stock:

5+

$7.99

A5-555
555
Glow Bug
4.5"
Out of Stock

$7.99

A6-075
075
Chartreuse
5.5"

Low Stock:

<5

$8.19

A6-079
079
Dark Green Pearl
5.5"

In Stock:

5+

$8.19

A6-082
082
Blue Pearl
5.5"

In Stock:

5+

$8.19

A6-083
083
Black Pearl
5.5"

In Stock:

5+

$8.19

A6-130
130
Jellyfish UV
5.5"

In Stock:

5+

$8.19

A6-131
131
Purple Haze UV
5.5"
Out of Stock

$8.19

A6-136
136
Chartreuse Haze UV
5.5"

In Stock:

5+

$8.19

A6-138
138
Pink Haze UV
5.5"

In Stock:

5+

$8.19

A6-139
139
Orange Haze UV
5.5"

In Stock:

5+

$8.19

A6-156
156
Mother Of Pearl
5.5"
Out of Stock

$8.19

A6-157R
157R
Wonder Bread
5.5"

In Stock:

5+

$8.19

A6-304
304
Black N' White
5.5"

In Stock:

5+

$8.19

A6-402
402
Blue Melon
5.5"

In Stock:

5+

$8.19

A6-409R
409R
Watermelon
5.5"

In Stock:

5+

$8.19

A6-409RG
409RG
Watermelon Glow
5.5"

In Stock:

5+

$8.19

A6-409R UV
409RUV
Watermelon UV
5.5"

In Stock:

5+

$8.19

A6-415
415
Pilchard
5.5"
Out of Stock

$8.19

A6-419R
419R
Oil
5.5"

In Stock:

5+

$8.19

A6-420
420
Doom
5.5"

In Stock:

5+

$8.19

A6-421R
421R
Chrome/Blue Green Mist
5.5"

In Stock:

5+

$8.19

A6-426
426
Rocket
5.5"

In Stock:

5+

$8.19

A6-457
457
Glitter Melon
5.5"

In Stock:

5+

$8.19
Other Hot Spot Baits Available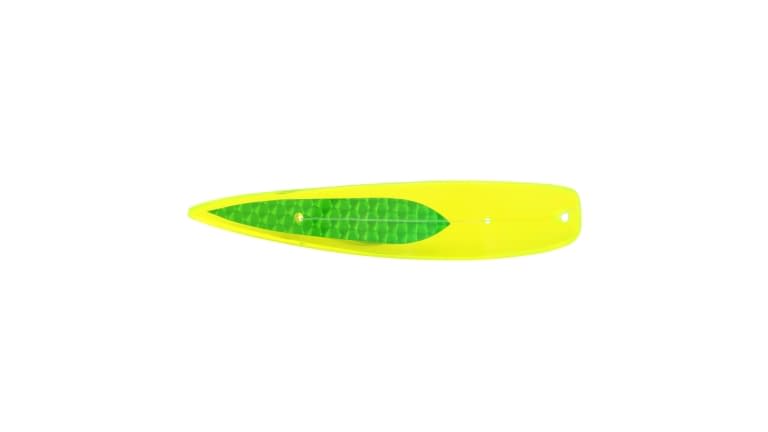 Scroll Image
Error
X items added to your cart