Dirty Jigs Tour Level Skirted Football Jigs
California Proposition 65 Warning
WARNING: These products may contain chemicals known to the State of California to cause cancer, birth defects, or other reproductive harm.
For more information visit: www.P65Warnings.ca.gov
The football shaped head and flat eye hook of the Dirty Jigs Tour Level Skirted Football jig allows the hook to ride upright at all times. This makes all the difference in getting those fish to the boat when fishing clear water with light line. Features a flat eye heavy wire jig hook, a large lead barb plastic trailer keeper, and skirt collar that accepts a double rattle system. Skirts come full length giving you the option of a full skirt or trim the front to achieve a slim spider cut profile.
23 Models Available
Model
Style
Color
Weight
Stock
Price
Qty
TLSFBB-12
BB
Black & Blue
1/2oz

In Stock:

5+

$5.79

TLSFBB-34
BB
Black & Blue
3/4oz

In Stock:

5+

$5.79

TLSFBB-38
BB
Black & Blue
3/8oz

In Stock:

5+

$5.79

TLSFCAC-12
CAC
Canterbury Craw
1/2oz

In Stock:

5+

$5.79

TLSFCAC-34
CAC
Canterbury Craw
3/4oz

In Stock:

5+

$5.79

TLSFCAC-38
CAC
Canterbury Craw
3/8oz

In Stock:

5+

$5.79

TLSFGP-12
GP
Green Pumpkin Craw
1/2 oz

In Stock:

5+

$5.79

TLSFGP-34
GP
Green Pumpkin Craw
3/4 oz

In Stock:

5+

$5.79

TLSFGRP-12
GRP
Green Pumpkin
1/2oz

In Stock:

5+

$5.79

TLSFGRP-34
GRP
Green Pumpkin
3/4oz

In Stock:

5+

$5.79

TLSFGRP-38
GRP
Green Pumpkin
3/8oz

In Stock:

5+

$5.79

TLSFMGC-12
MGC
Magic Craw Swirl
1/2oz

In Stock:

5+

$5.79

TLSFMGC-34
MGC
Magic Craw Swirl
3/4oz

In Stock:

5+

$5.79

TLSFMGC-38
MGC
Magic Craw Swirl
3/8oz

In Stock:

5+

$5.79

TLSFPBJ-12
PBJ
Peanut Butter & Jelly
1/2oz

Low Stock:

<5

$5.79

TLSFPBJ-34
PBJ
Peanut Butter & Jelly
3/4oz

In Stock:

5+

$5.79

TLSFPBJ-38
PBJ
Peanut Butter & Jelly
3/8oz

In Stock:

5+

$5.79

TLSFPC-12
FPC
Super Matt Brown
1/2oz

In Stock:

5+

$5.79

TLSFPC-34
FPC
Super Matt Brown
3/4oz

In Stock:

5+

$5.79

TLSFPC-38
FPC
Super Matt Brown
3/8oz

In Stock:

5+

$5.79

TLSFTG-12
FTG
The Go To
1/2oz

In Stock:

5+

$5.79

TLSFTG-34
FTG
The Go To
3/4 oz

In Stock:

5+

$5.79

TLSFTG-38
FTG
The Go To
3/8oz

In Stock:

5+

$5.79
Other Dirty Jigs Baits Available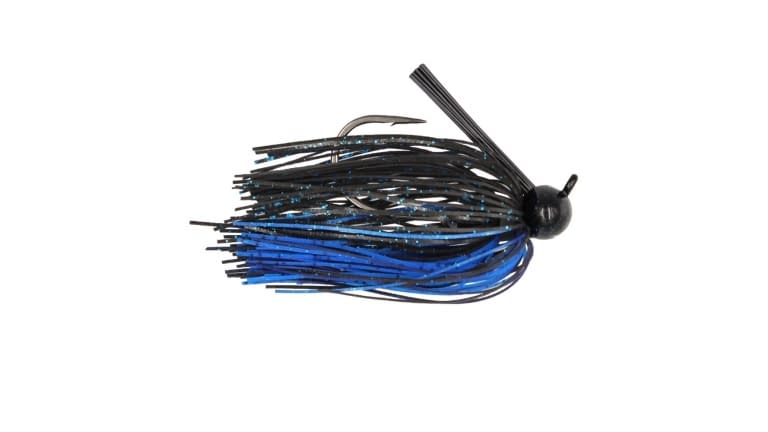 Scroll Image
Error
X items added to your cart