Berkley Trilene XL Filler Spool
California Proposition 65 Warning
WARNING: These products may contain chemicals known to the State of California to cause cancer, birth defects, or other reproductive harm.
For more information visit: www.P65Warnings.ca.gov
The Best Trilene XL® Ever - now Stronger AND Smoother! Today's formula has 20% greater knot strength, over 50% greater wet strength, and is 20% more flexible than original formula!
SMOOTH CASTING FOR MAXIMUM MANAGEABILITY
Smooth Casting – Resists twists and kinks
Super Strong - Incredible strength for confidence and control
Sensitive – Good feel for structure and strikes
Versatile -Outstanding for a wide variety of baits and techniques
27 Models Available
Model
Style
Color
Test
Stock
Price
Qty
XLFS2-15
C
Clear
2 lb

Low Stock:

<5

$8.99

XLFS4-15
C
Clear
4 lb

In Stock:

5+

$8.99

XLFS4-22
LVG
Low-Vis Green
4 lb

In Stock:

5+

$8.99

XLFS4-26
CB
Fluor Clear/Blue
4 lb

In Stock:

5+

$8.99

XLFS6-15
C
Clear
6 lb

In Stock:

5+

$8.99

XLFS6-22
LVG
Low-Vis Green
6 lb

In Stock:

5+

$8.99

XLFS6-26
CB
Fluor Clear/Blue
6 lb

In Stock:

5+

$8.99

XLFS8-15
C
Clear
8 lb

In Stock:

5+

$8.99

XLFS8-22
LVG
Low-Vis Green
8 lb

In Stock:

5+

$8.99

XLFS8-26
CB
Fluor Clear/Blue
8 lb

In Stock:

5+

$8.99

XLFS10-15
C
Clear
10 lb

In Stock:

5+

$9.99

XLFS10-22
LVG
Low-Vis Green
10 lb

In Stock:

5+

$9.99

XLFS10-26
CB
Fluor Clear/Blue
10 lb

In Stock:

5+

$9.99

XLFS12-15
C
Clear
12 lb

In Stock:

5+

$9.99

XLFS12-22
LVG
Low-Vis Green
12 lb

In Stock:

5+

$9.99

XLFS12-26
CB
Fluor Clear/Blue
12 lb

In Stock:

5+

$9.99

XLFS14-15
C
Clear
14 lb

In Stock:

5+

$9.99

XLFS14-22
LVG
Low-Vis Green
14 lb

In Stock:

5+

$9.99

XLFS14-26
CB
Fluor Clear/Blue
14 lb

In Stock:

5+

$9.99

XLFS17-15
C
Clear
17 lb

In Stock:

5+

$10.99

XLFS17-22
LVG
Low-Vis Green
17 lb

In Stock:

5+

$10.99

XLFS17-26
CB
Fluor Clear/Blue
17 lb

In Stock:

5+

$10.99

XLFS20-15
C
Clear
20 lb

In Stock:

5+

$10.99

XLFS20-22
LVG
Low-Vis Green
20 lb

In Stock:

5+

$10.99

XLFS20-26
CB
Fluor Clear/Blue
20 lb

In Stock:

5+

$10.99

XLFS25-15
C
Clear
25 lb

In Stock:

5+

$10.99

XLFS30-15
C
Clear
30 lb

In Stock:

5+

$10.99
Other Berkley Line Available
Other Berkley obs-Terminal Tackle Available
Other Berkley Species Available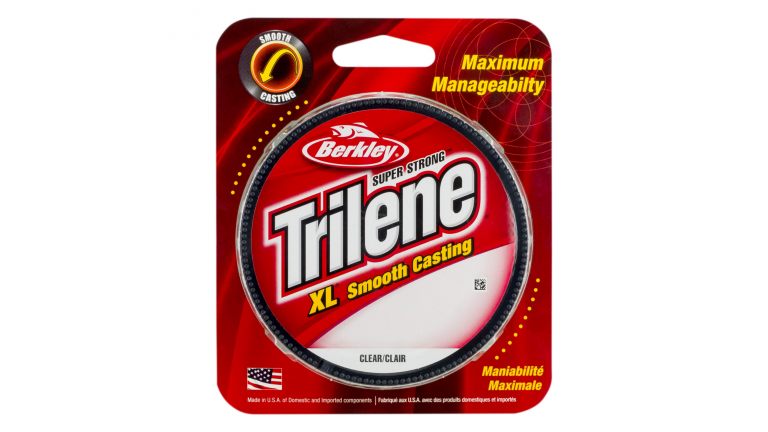 Scroll Image
Error
X items added to your cart