Ahi USA Assault Diamond Jigs
California Proposition 65 Warning
WARNING: These products may contain chemicals known to the State of California to cause cancer, birth defects, or other reproductive harm.
For more information visit: www.P65Warnings.ca.gov
This proven jig has stood the test of time and while others have come and gone, Diamond Jigs are still widely used throughout North America today. On the West Coast Diamond Jigs have been filling stringers and gunny sacks with lingcod, rockfish, halibut, and tuna. On the East Coast anglers use them to catch striped bass, bluefish, and tuna. Gulf based anglers target grouper and snapper with them. Ahi USA didnt reinvent the wheel. They just enhanced and armed it with the best colors, finishes, and configurations this time tested producer has ever seen. Assault Diamond Jigs come with a state of the art 3-D holographic reflective finish. The new Assault pattern emulates fish scales, giving it a much more realistic presentation. This same finish protects the paint from chipping and flaking. The addition of glow eyes makes the jig look fishier than ever before and is sure to catch attention even in the lowest of light conditions. Assault Diamond Jigs come in 5 authentic colors Greenback Mackerel, Baby Red, Blue Bass, Silver Flash, and Glow and are available in 4, 6, 8, 10, 12, and 14oz models. Configured to handle everything from 2lb rockfish up to barn door halibut, Assault Jigs use reliable Mustad treble hooks secured by solid welded rings. A beefy crane swivel attaches to the main line eliminating line twist.
30 Models Available
Model
Style
Color
Weight
Stock
Price
Qty
DJ-4-BL
BL
Blue
4 oz.

In Stock:

5+

$7.49

DJ-4-GL
GL
Glow
4 oz.

In Stock:

5+

$7.49

DJ-4-MK
MK
Mackerel
4 oz.

Low Stock:

<5

$7.49

DJ-4-OR
OR
Red
4 oz.

In Stock:

5+

$7.49

DJ-4-SF
SF
Silver Flash
4 oz.

In Stock:

5+

$7.49

DJ-6-BL
BL
Blue
6 oz.

In Stock:

5+

$8.49

DJ-6-GL
GL
Glow
6 oz.

In Stock:

5+

$8.49

DJ-6-MK
MK
Mackerel
6 oz.

In Stock:

5+

$8.49

DJ-6-OR
OR
Red
6 oz.

In Stock:

5+

$8.49

DJ-6-SF
SF
Silver Flash
6 oz.

In Stock:

5+

$8.49

DJ-8-BL
BL
Blue
8 oz.

In Stock:

5+

$10.49

DJ-8-GL
GL
Glow
8 oz.

In Stock:

5+

$10.49

DJ-8-MK
MK
Mackerel
8 oz.

In Stock:

5+

$10.49

DJ-8-OR
OR
Red
8 oz.

In Stock:

5+

$10.49

DJ-8-SF
SF
Silver Flash
8 oz.

In Stock:

5+

$10.49

DJ-10-BL
BL
Blue
10 oz.

In Stock:

5+

$11.99

DJ-10-GL
GL
Glow
10 oz.

In Stock:

5+

$11.99

DJ-10-MK
MK
Mackerel
10 oz.

In Stock:

5+

$11.99

DJ-10-OR
OR
Red
10 oz.

In Stock:

5+

$11.99

DJ-10-SF
SF
Silver Flash
10 oz.

In Stock:

5+

$11.99

DJ-12-BL
BL
Blue
12 oz.

In Stock:

5+

$12.99

DJ-12-GL
GL
Glow
12 oz.
Out of Stock

$12.99

DJ-12-MK
MK
Mackerel
12 oz.
Out of Stock

$12.99

DJ-12-OR
OR
Red
12 oz.

Low Stock:

<5

$12.99

DJ-12-SF
SF
Silver Flash
12 oz.
Out of Stock

$12.99

DJ-14-BL
BL
Blue
14 oz.
Out of Stock

$14.99

DJ-14-GL
GL
Glow
14 oz.

In Stock:

5+

$14.99

DJ-14-MK
MK
Mackerel
14 oz.

In Stock:

5+

$14.99

DJ-14-OR
OR
Red
14 oz.
Out of Stock

$14.99

DJ-14-SF
SF
Silver Flash
14 oz.

In Stock:

5+

$14.99
Other Ahi USA Baits Available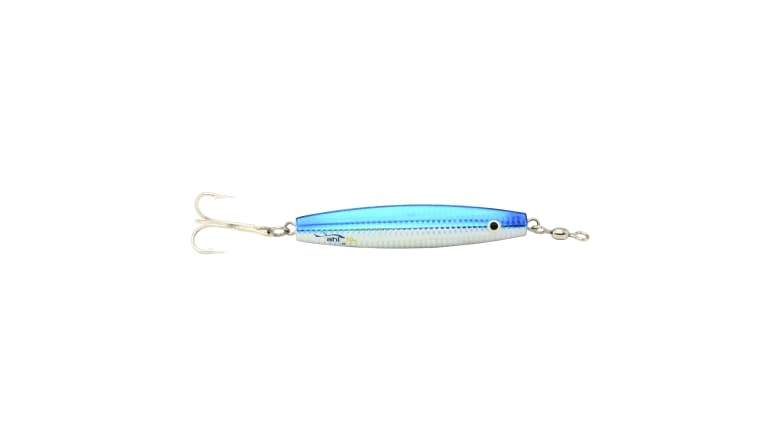 Scroll Image
Error
X items added to your cart